**WOLFFORTHEWIN WINS**









Level Stats

Best Levels:143

Good Levels:1(I DELETED IT)

Spam Levels:0

SONG: WarioWare Inc.






Click here to go to my websitee!

REMASTERED MONDAYS
When I Get An Old Level Of Mine And Make It Perfectionized. Pretty Simple if ya ask me.

77 TEARS OF POUETPU
This series is more dark and mind teasing than super jj7 bros 1 and super mario coins. So far, I made up to TEAR: 1.

If you want to be one of the six prophecies, you must do the following:
1. Follow Me
2. Rate 10 On 5 of my recent levels
3. Tell 2 New people to follow me
4. Have 2 people reccomended you to be a prophecy (or if you have 300 followers or over you are good)
1.
2.
3.
4.
5.
6.
7. JJ7

If you want to be on the side of Bowser, the same follows for you.
1.
2.
3.
4.
5.
6. Wolfforthewin
7. Bowser

Lastly, if you want to be still in it you can just ask. The only thing I ask of you is to follow me. Thanks!
:)

ALSO, If anyone wants to do a tag with me, just comment below. I may not be able to right away though.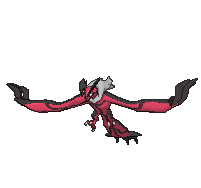 Status : SMF1 GOD

Age : 3.14
Location : FINAL DESTINATION
Levels : 143
Rates : 2341
Website : www.pingas.com/troll
Fans/Friends : 162

Favorite level makers : (complete list)

Markeyruiz97
Derpy Hooves
przem1994
8power8
Zeldamaster12
Creation Knight
CannedBreadz
wolfforthewin
BrokenAce
Felipe de Farias